Quality Assurance activities
The Toyo Tanso Group aims for improved customer satisfaction, to manufacture completely unique products, and achieve the highest quality standards based on the ISO 9001 quality system while building a global quality framework and providing product quality and technology that allows us to share inspiring moments with customers.
We provide quality products and technology, and to achieve this, we engage in quality activities and improvements in each process, from design and development to production, sales, and service.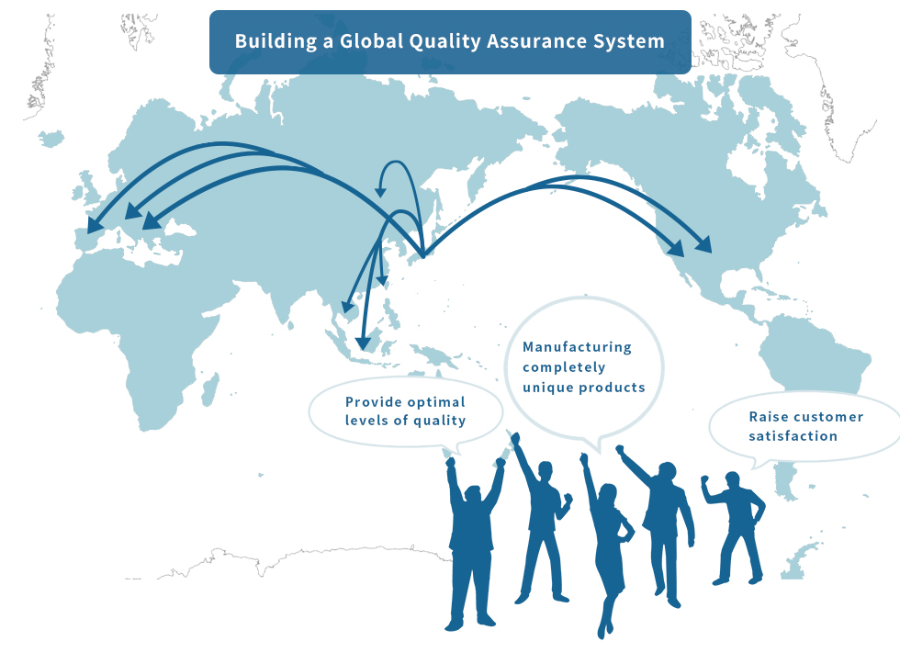 Toyo Tanso Quality Assurance Policy
The Quality Assurance Policy details efforts that guarantee product quality resulting in customer satisfaction. In other words, we engage in efforts that achieve calculated, systematic quality management
in order to guarantee quality that meets customer needs and demands.
1.

All employees work together to improve customer satisfaction.

2.

Engaging in efforts to achieve high quality, quick delivery, and low costs.

3.

Engaging in initiatives for continued improvement of management systems.

4.

Handling of complaints takes top priority to prevent reoccurrences of issues.
Control system about product liability
We establish control regulations about product liability, and not only work for the prevention of an accident caused by defects in products at each step such as product planning, designing, manufacturing, sales, but construct proper response system in case of an accident.