Toyo Tanso Group is actively pursuing technical themes related to practical material and chemical recycling as subjects of R&D. Through these activities, we will contribute to the promotion of the 3R(*1) and the realization of a society with a sound material cycle by reducing the amount of waste generated and recycling. Furthermore, we will promote technical know-how regarding carbon manufacturing and collaborate with different industries, to contribute to the creation of a clean energy society based on hydrogen utilization. (*1) 3R:Reduce,Reuse,Recycle
Carbon product recycling and reuse technology
Controlling greenhouse gas generation , such as CO₂ by reducing waste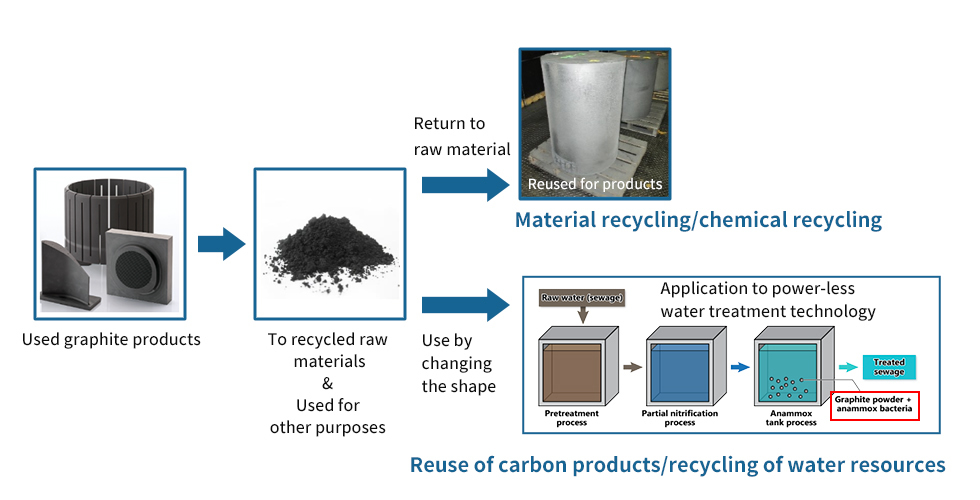 Development of material recycling and chemical recycling for graphite products
Aiming for "recycling-focused manufacturing" that maximizes the utility of limited resources, Toyo Tanso is developing process technologies which will allow us to suitably process carbon waste materials generated within the company and recycle them as resources.
The development department identifies the processing methods required for recycling and the key factors that affect the characteristics of the final products, and is striving to create new recycling methods and products.
We are aiming to rapidly establish these process technologies and contribute to the creation of a recycling-oriented society.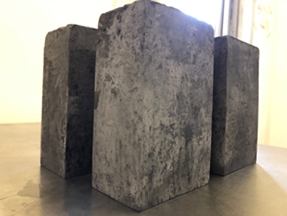 Reuse of carbon products and development of technologies for recycling of water resources
 Treatment of wastewater is an important issue for water resources, and is an area that is linked directly to reducing environmental impacts. Beginning from 2017, Toyo Tanso has been engaged in an open innovation project with Toyo University for R&D related to wastewater treatment systems that utilize graphite material produced by our company as a carrier for wastewater treatment microorganisms.
 Previous research has shown that graphite is effective in stimulating microorganism activity, and it has been reported that the use of graphite in wastewater treatment with anamox bacteria (low-cost bacteria with good potential for treating wastewater) can produce high-speed treatment that is three times faster than conventional carriers. Trial calculations also show that its cost is 1/10 or less compared to conventional materials, and we are now working on development for practical use together with water treatment manufacturers and end users.
 We will continue working to resolve issues related to water resources in the future, and will contribute to solving problems in global water environments.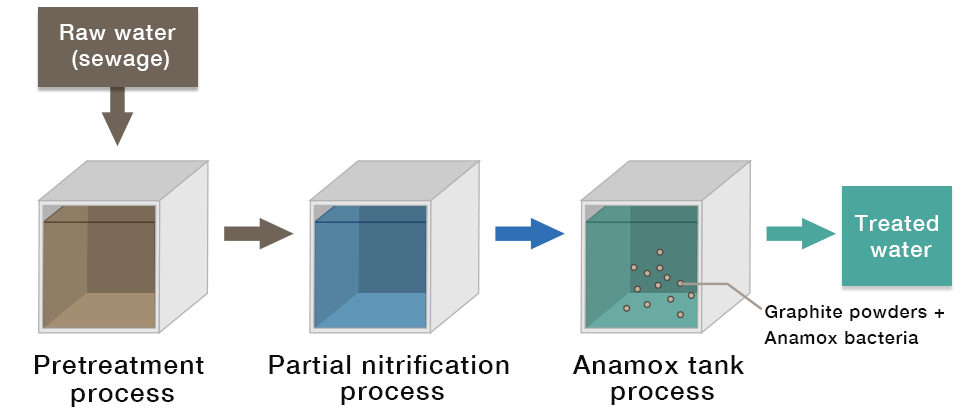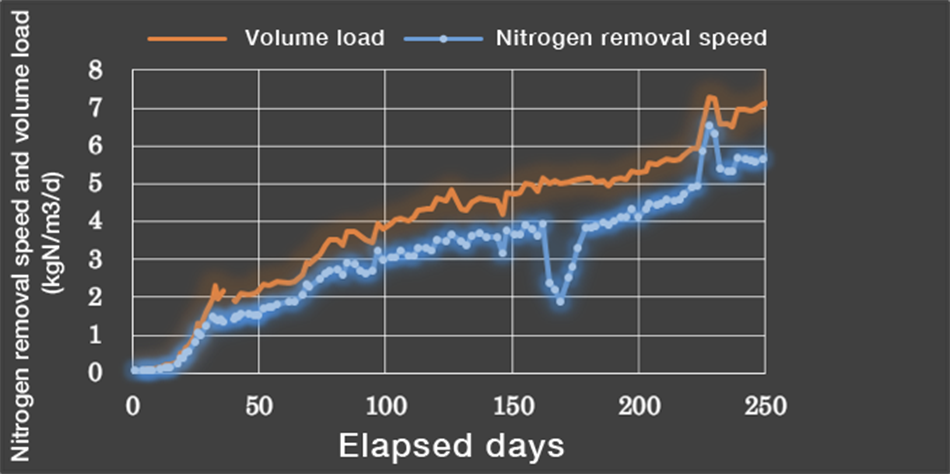 Carbon products that contribute to clean energy
Promotion of the use of clean energy such as hydrogen (ex. fuel cell)

Research concerning technology for carbon sequestration from low molecular weight carbon compounds

 Reducing CO₂ emissions has become an issue of great urgency, and in addition to technologies that reduce CO₂ emissions themselves, there is also increasing demand for technologies that sequester CO₂ contained in the atmosphere and in exhaust gases. From the perspective of making effective use of CO₂ as well, studies are being conducted for conversion and synthesis technologies which will allow the sequestered carbon to be used in fuels or chemical products, and some limited commercialization has taken place.
 Together with the National Institute of Advanced Industrial Science and Technology, Toyo Tanso is engaged in exploring the possibilities for using this synthesized raw material to produce carbon materials. We are also conducting basic research for carbon sequestration technologies aimed at achieving carbon neutrality.
Currently process conditions are being studied for the use of a thermal decomposition reaction performed in the presence of a catalyst to produce solid carbon powder from a variety of low molecular weight carbon compounds.
 In the future, we will work to resolve issues related to achieving carbon neutrality, and contribute to solving the problem of global climate change.